February 19th, 2019
Originally published at karen j carlisle. You can comment here or there.
My supporters on #Patreon just got a sneak peek at a new book cover.
Why not join them at: https://www.patreon.com/KarenJCarlisle/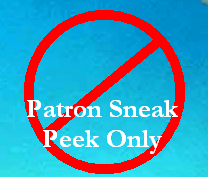 Tags:
firenzekat
writer
Artist
Gardener
Chocoholic
Tea-Lover
Costumer
The musings of a born again freelance writer, artist, Costumer and Researcher who cannot decide between the universe of possibilities...