May 1st, 2019
Originally published at karen j carlisle. You can comment here or there.
Thanks to Steampunk Journal for sharing the book trailer HERE.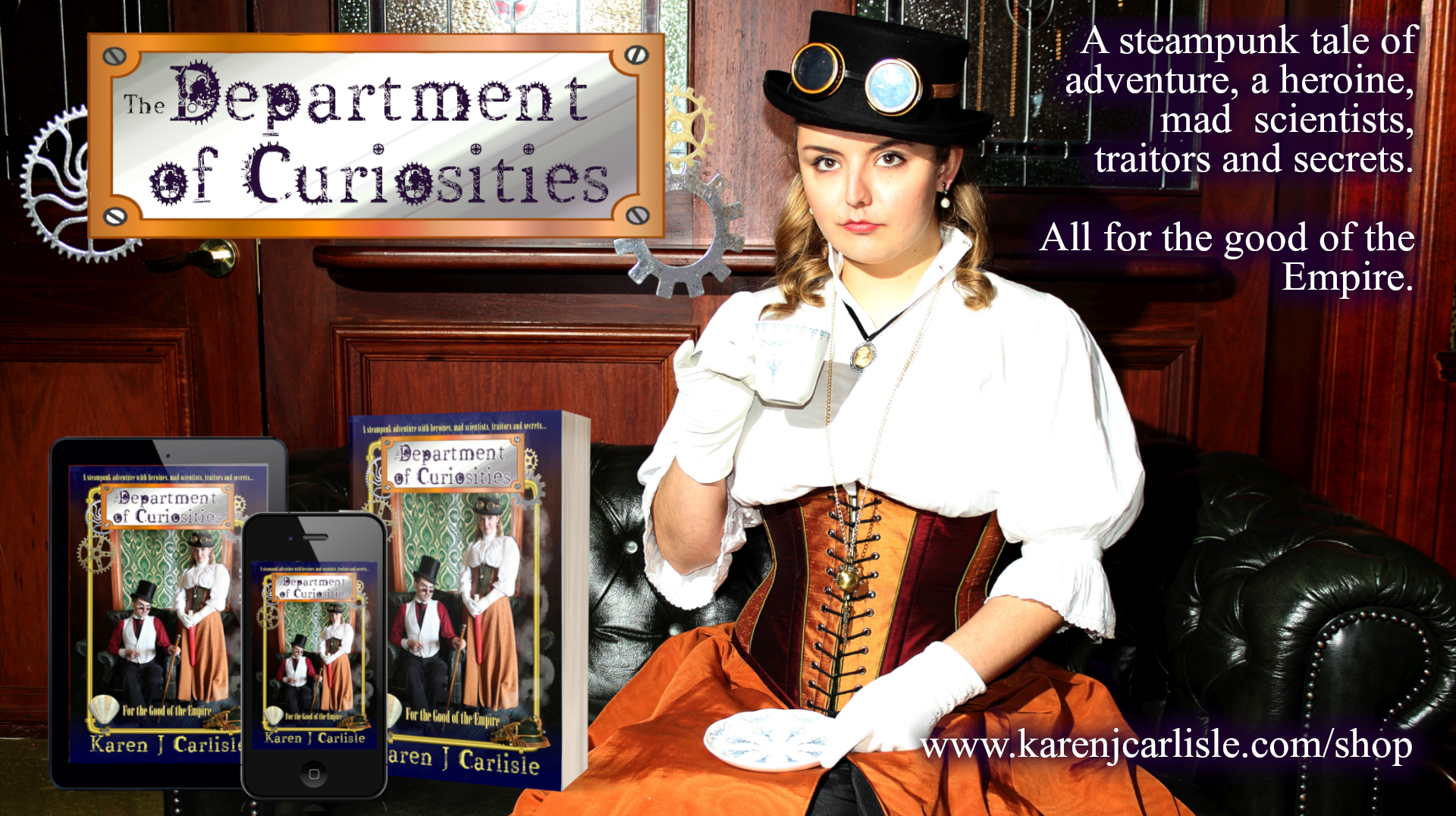 firenzekat
writer
Artist
Gardener
Chocoholic
Tea-Lover
Costumer
The musings of a born again freelance writer, artist, Costumer and Researcher who cannot decide between the universe of possibilities...