Originally published at karen j carlisle. You can comment here or there.
"Karen J Carlisle is one of those rare gems who's storytelling captivated me from the first page and carried me expertly through a marvellous world of mysterious occurrences, secret societies, wondrous devices and characters I both loved and loved to hate."
…
" this is a fabulous 'gateway' book for anyone new to Steampunk and for old hands it is an expertly woven tale incorporating everything we love about the genre from mad scientists, secret societies, strong heroines, dastardly villains, marvellous mysteries and incredible devices ; yet another another absolute treat from Karen J Carlisle."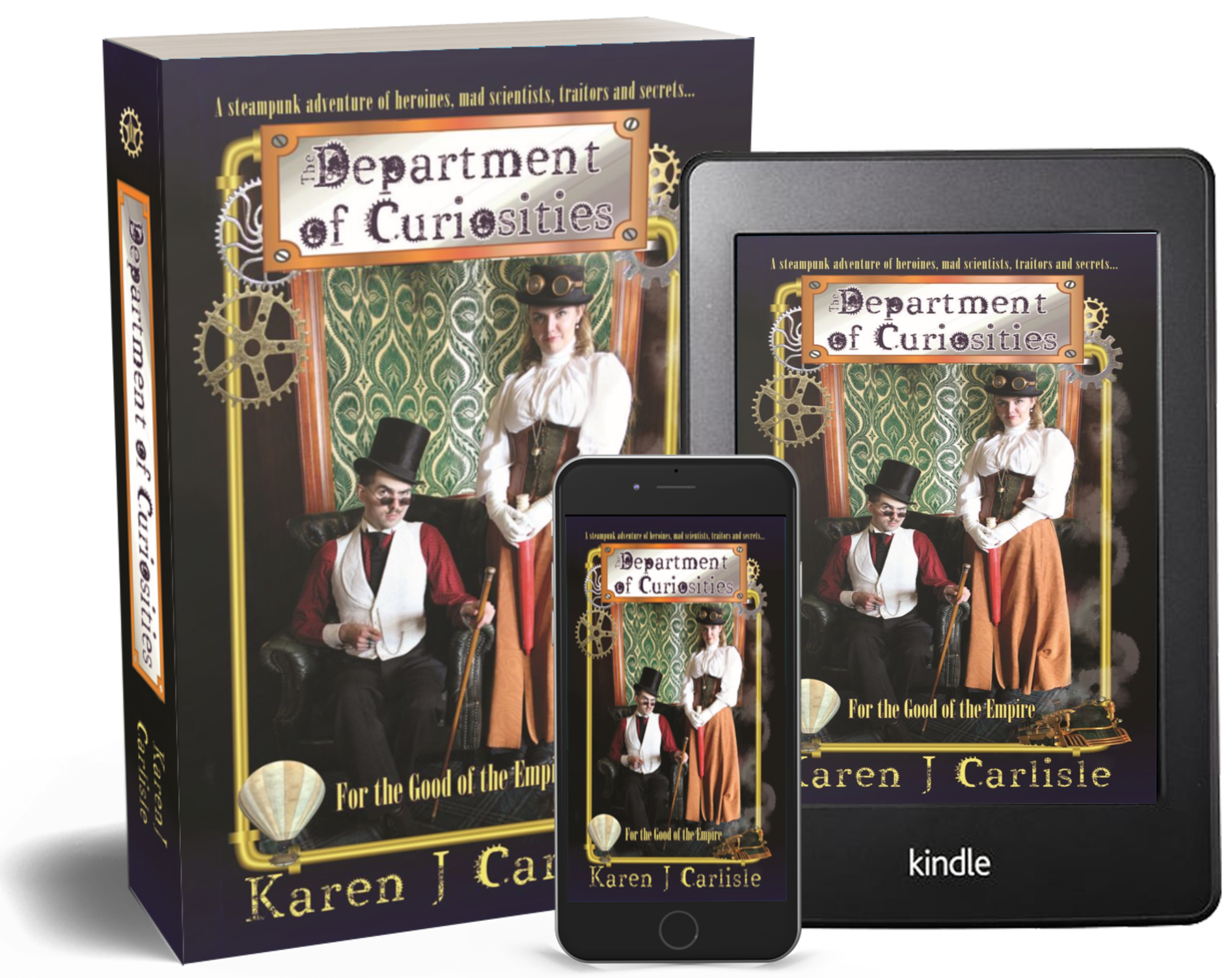 You can read the full review on Penny's blog, Blake and Wight.