August 11th, 2019
Originally published at karen j carlisle. You can comment here or there.
When I'm not writing, I'm designing. Last month I was working on covers – book covers, CD covers.  It's time to reveal the first of the new artwork.
This is the cover for the CD single/digital download for The Gadgeteer,  the song I co-wrote last year with Richard Ryall of Littmus Steampunk Band.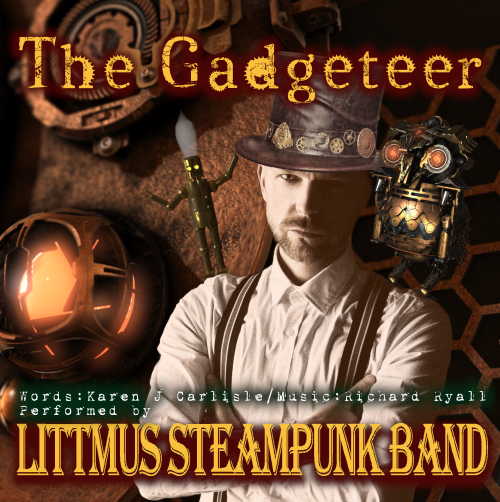 firenzekat
writer
Artist
Gardener
Chocoholic
Tea-Lover
Costumer
The musings of a born again freelance writer, artist, Costumer and Researcher who cannot decide between the universe of possibilities...