August 17th, 2019
Originally published at karen j carlisle. You can comment here or there.
Next month I'll be at the Adelaide Steampunk Festival and I'll have copies of 'The Department of Curiosities' – the first book in my new series – for sale.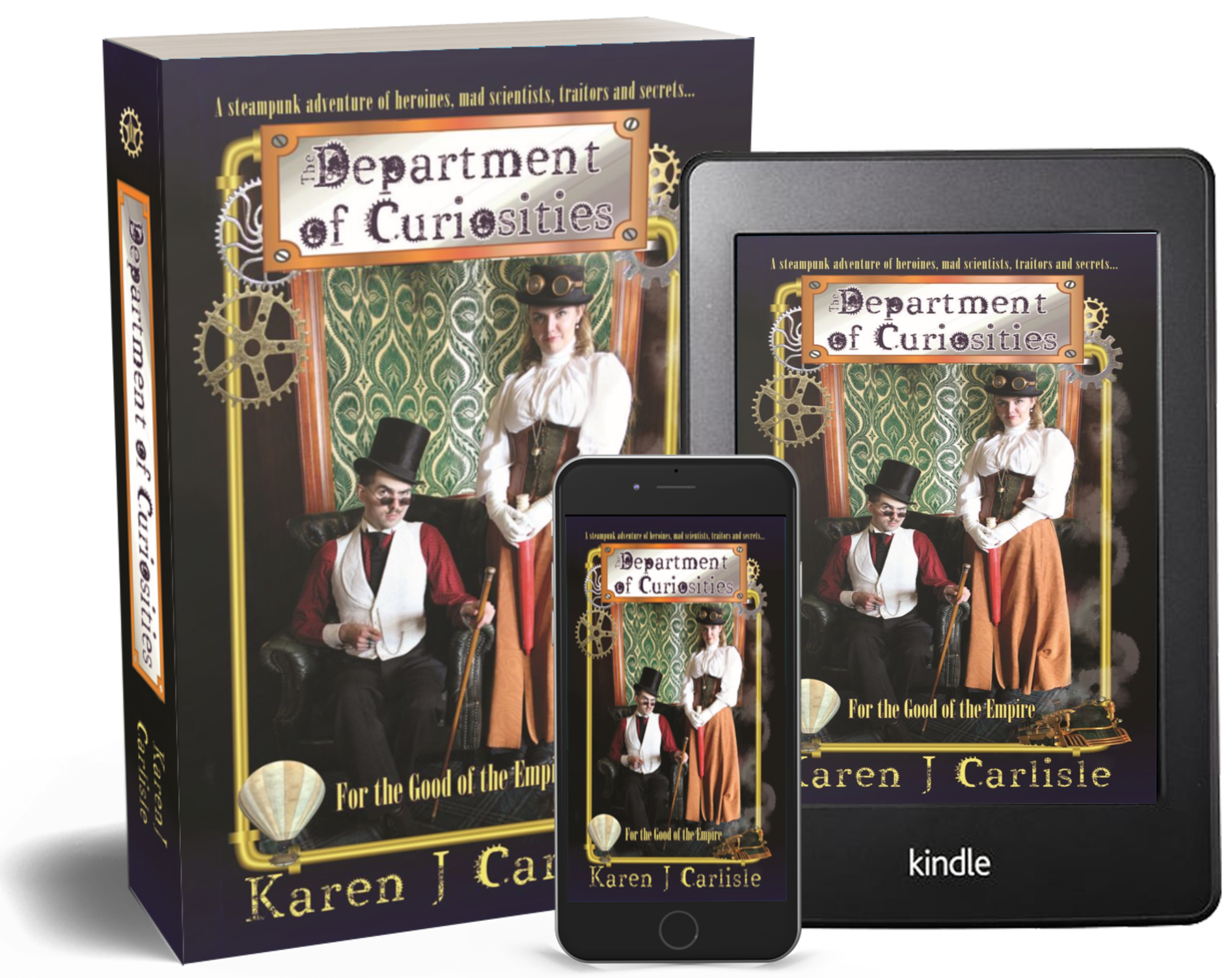 The Adelaide Steampunk Festival is the first event it's been available for direct sales. 
Stop by the merchant row and pick up your copy.
If you want to make sure you don't miss out on your copy, you can contact me to pre-pay and collect at the event.
firenzekat
writer
Artist
Gardener
Chocoholic
Tea-Lover
Costumer
The musings of a born again freelance writer, artist, Costumer and Researcher who cannot decide between the universe of possibilities...